InVideo is an Online Video Editing Tool which helps you to Create Stunning videos for YouTube, Twitter, Instagram, Facebook Etc., Currently Invideo works best on Chrome browser, Yes, InVideo is like Canva for Videos.
In this post, i will cover everything about InVideo, Its features, pricing, templates and customer support. I will also discuss a few main features of the Invideo Platform.
I am Ganesh, The founder of Rankme1.com. I am an active user of Invideo and This Review is based on my personal experience with the Platform.
According to Crunchbase, Invideo was Founded on Aug 4, 2017, Sanket Shah is the CEO and Co-Founder of Invideo. According to LinkedIn, Sanket previously worked as a Director Of Sales Marketing at Mobikon Asia Pte. Ltd.
InVideo was supported by some of the popular companies and media houses like CNBC, Snapdeal, CNN, Sony Music, Flipkart, Republic TV, Network 18.


How Companies Make use of InVideo Platform ?


Snapdeal used Invideo to create amazing promotional videos for top trending products and made 6 seconds bumper ads for youtube. Flipkart made buying guide videos for products like microwave ovens.
During the 2019 General election Results in India, Republic Tv created more than 45 high impact videos within a few hours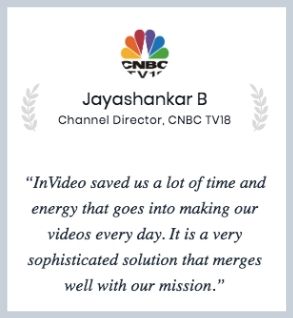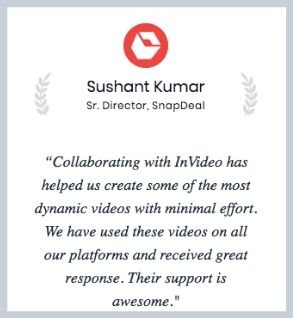 Templates in InVideo


Templates are very important for any video editing software. People are in a hurry, they don't have time to design from scratch. InVideo has hundreds of templates in their Built-in Library.
The Projects can be in the aspect ratio of 16:9 – Perfect for YouTube videos , 1:1 – Perfect for Facebook videos, 9:16 – Perfect for smart phones. The Videos will be Exported in 1080P, which is more than enough for most of us.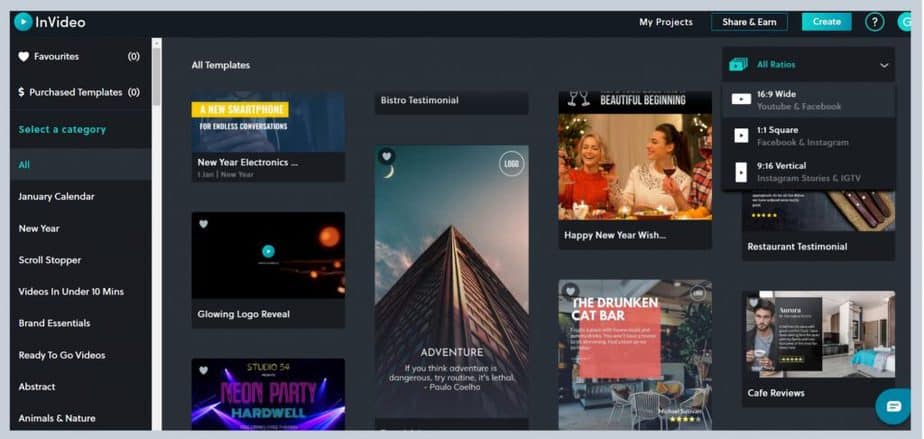 Are People Satisfied with InVideo ?


Yes, I can say that people are satisfied with the Platform. Invideo got an avg. Rating of 4.8 based of 180 Reviews on capterra. Similarly, on G2.com, they've got an average Rating of 5 Stars based of 71 Reviews.
InVideo has features like Trim clips, loop video, crop frames and more Advanced Editing options. The built in media library has millions of copyright free Stickers, Gurge Videos, Stock Images and Stock Videos.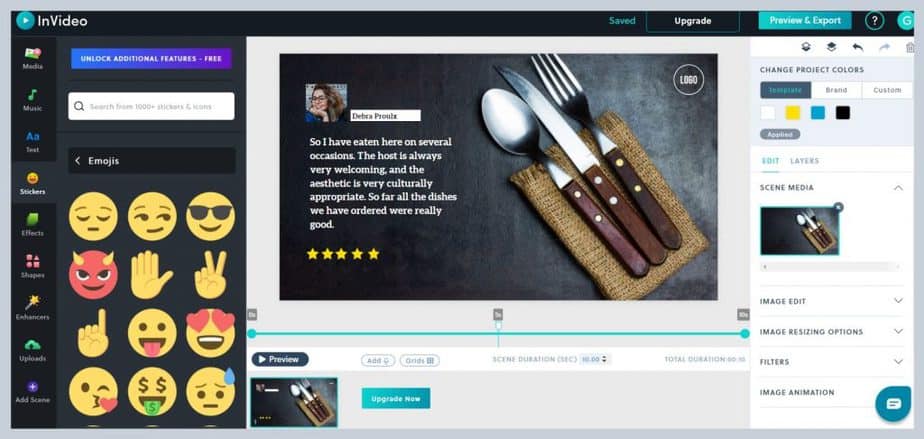 They have Live support on their website, most of the time i received instant and proper reply's from the Team. They also have FAQ's and documentation pages integrated with the chat system, so that we can get most of the answers without contacting the Team.
InVideo Pricing


| | | |
| --- | --- | --- |
| Features | Business Plan | Unlimited Plan |
| 1500+ Handcrafted Templates | Yes | Yes |
| 1M+ Premium photos and videos | 300 Videos / M | Unlimited |
| Make Videos in Any Language | Yes | Yes |
| Premium Templates | Unlimited | Unlimited |
| HD Video Exports per Month | 60 | Unlimited |
| 3M+ Standard Media Library | Yes | Yes |
| 24*7 World-class Support | Yes | Yes |
| Video duration | 15 Mins. | 15 Mins. |
| Automated Text-to-Speech | Yes | Yes |
| Unlimited Team Members | Yes | Yes |
| Reseller Rights | Yes | Yes |
| | Get Business Plan | Get Unlimited Plan |

Who Need InVideo ?


Videos are the Future. Invideo mostly useful Digital Marketers, Media companies and for people who want to create Stunning videos in Minutes, Thanks to the Awesome collection of Templates.
You can create amazing videos with the help of royalty free images, videos, Music, Stickers, Effects, shapes available on Invideo.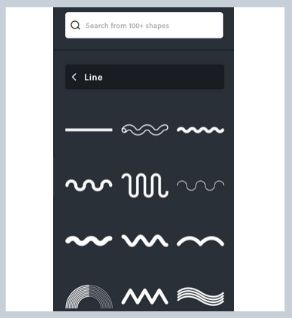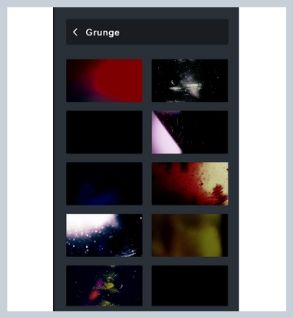 Pros.
Simple and Easy to use UI
No need of Installing a separate software
Royalty-free Images/videos in Built-in Library
Hundreds of Free Templates
Amazing Video Quality
24×7 Customer Support

InVideo Introduces Fluid Timeline!



Zee Music Company Make Use Of InVideo !


Rating: 4.7 / 5

The Bottom Line


InVideo is a well established company with a great team. They even have an option to Invite your Team members. As a Digital marketer, I strongly recommend Invideo. I am expecting a desktop app and more pre-made templates in the near Future.