Looking for Digital Deepak Courses? We are Going to Share a Ton of Info about Deepak and his courses here… Keep Reading…
Let's Get Started!
Here Are 11 Courses by Digital Deepak

Before Starting, Who am I?
I am Ganesh Bommanaveni, a Digital Marketer and  The founder of RankMe1, a Digital Marketing Agency based in Hyderabad, India.
Today i will cover the popular courses offered by digital deepak. I've personally learnt a few new things from his courses.
Digital Deepak has about 11 Digital Marketing Courses. Here is a Little Secret, He is coming up with WordPress & Stock Marketing Mastery Course in the near Future, Expecting it by May 2020.
Click Here to View Digital Deepak's Course Details
Deepak has Published almost 11 Digital Marketing Courses Including…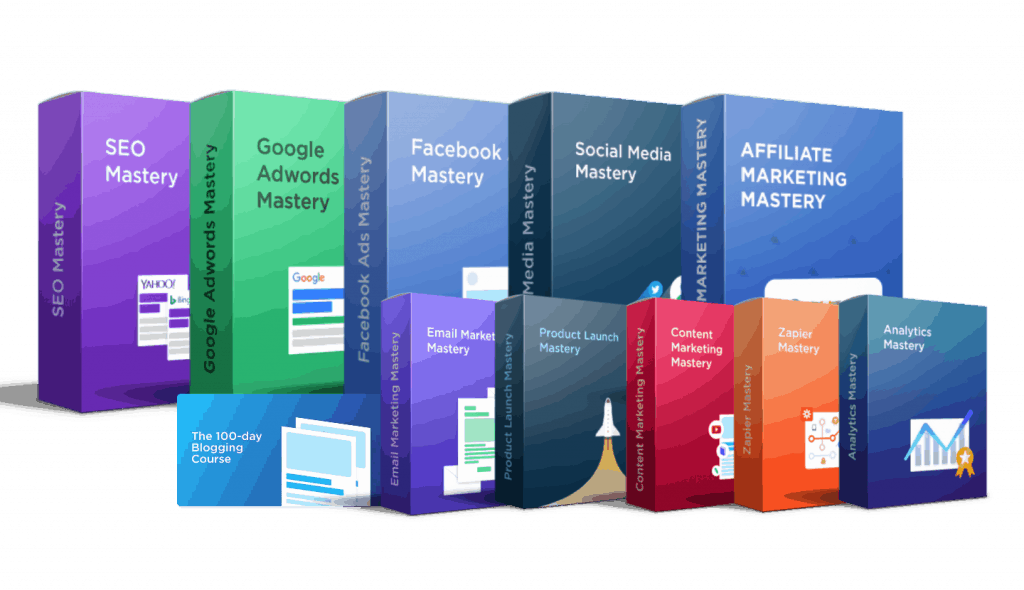 Besides this, Deepak Kanakaraju also Regularly publishes Interesting Articles on his blog, If you want to learn digital marketing online from Scratch. I Definitely Recommend his courses. It is a one stop solution for everyone who want to learn digital marketing.
Yes, Certification is Available, which means you will get certificate for completing the courses. Each and Every lesson will be in video format and easy to understand. You can apply there strategies for your own business website or for your client's website.
Click Here To Get 93% Off on All Digital Deepak's Courses
Here is a Simple Formula :::
> Create your own Website & Publish Content > Get Free Traffic from Google, Thanks to Deepak's SEO Course
> Create Product > Launch your Product Properly, Thanks to Product Launch Mastery
> Design Amazing Landing Page > Generate Paid Traffic > Make Best ROI, Thanks to Google Ads Mastery
> Advertise on Facebook & Get Leads, Thanks to Facebook Ads Mastery
> Send Leads from your Website or Facebook to your Email Marketing Software via Zapier, Refer: Zapier Mastery
> Collect Leads & Build Email List & Provide Value to your Subscribers , Thanks to Email Marketing Mastery
> Get Organic Traffic from Social Media Sites, Thanks to Social Media Mastery
> Monitor your Traffic, Sales, Leads Through Google Analytics, Thanks to Analytics Mastery Course
> Create a Blog and Start Creating Valuable content for your Target Audience, Thanks to Content Marketing Mastery & 100 Day Blogging Course
The 100 Day Blogging Course also Includes Keyword Research and Competition Analysis. This Blogging Course is perfect for bloggers.
If you can complete all these Courses, You can…
Create your own Personal Brand
Create a Brand for you or your client business
Write Content which can Actually Rank on Google
Get more Leads and Sales for your Business
Create your Own Training Course, If you can create videos
Install Facebook Pixel on your Website and Track Visitors
Do Keyword Research and Competitor Analysis with Tools like Google Keyword Planner, Ubersuggest, Ahrefs & SEMRush
Track Users behavior with the help of Tools like HotJat or Captury
Find & Sign up with Best Payment Gateways in India
Here is what People are Saying about Digital Deepak…
Digital Deepak is an excellent man. He knows ins and outs of Digital Marketing. He is a wonderful mentor as well. I have bought his course and it has more value in it compared to other digital marketing courses in the market.


Syed Noorus Seher – Student

I have been dreaming of becoming a professional digital marketer for last 2-3 years. My dream is manifesting because of his internship program. Thank you Digital Deepak. I consume all his digital products, they give more value for your money.


Kishan Gopal – Student

Really happy to share this review 🙂👍
The content shared by Deepak is simple and very powerful.
He ensures to stress on basics and makes it interesting to learn. Best wishes to him and his team👍💐


Niranjan Kumar – Student

Wanna Read More Reviews ? Click Here
My Rating: 4.5 / 5
Click Here To Get 93% Off on All Digital Deepak's Courses
Join Hundreds of Happy Students Today…