Besides this, Deepak Kanakaraju also Regularly publishes Interesting Articles on his blog, If you want to learn digital marketing online from Scratch. I Definitely Recommend his courses. It is a one stop solution for everyone who want to learn digital marketing.
Yes, Certification is Available, which means you will get certificate for completing the courses. Each and Every lesson will be in video format and easy to understand. You can apply there strategies for your own business website or for your client's website.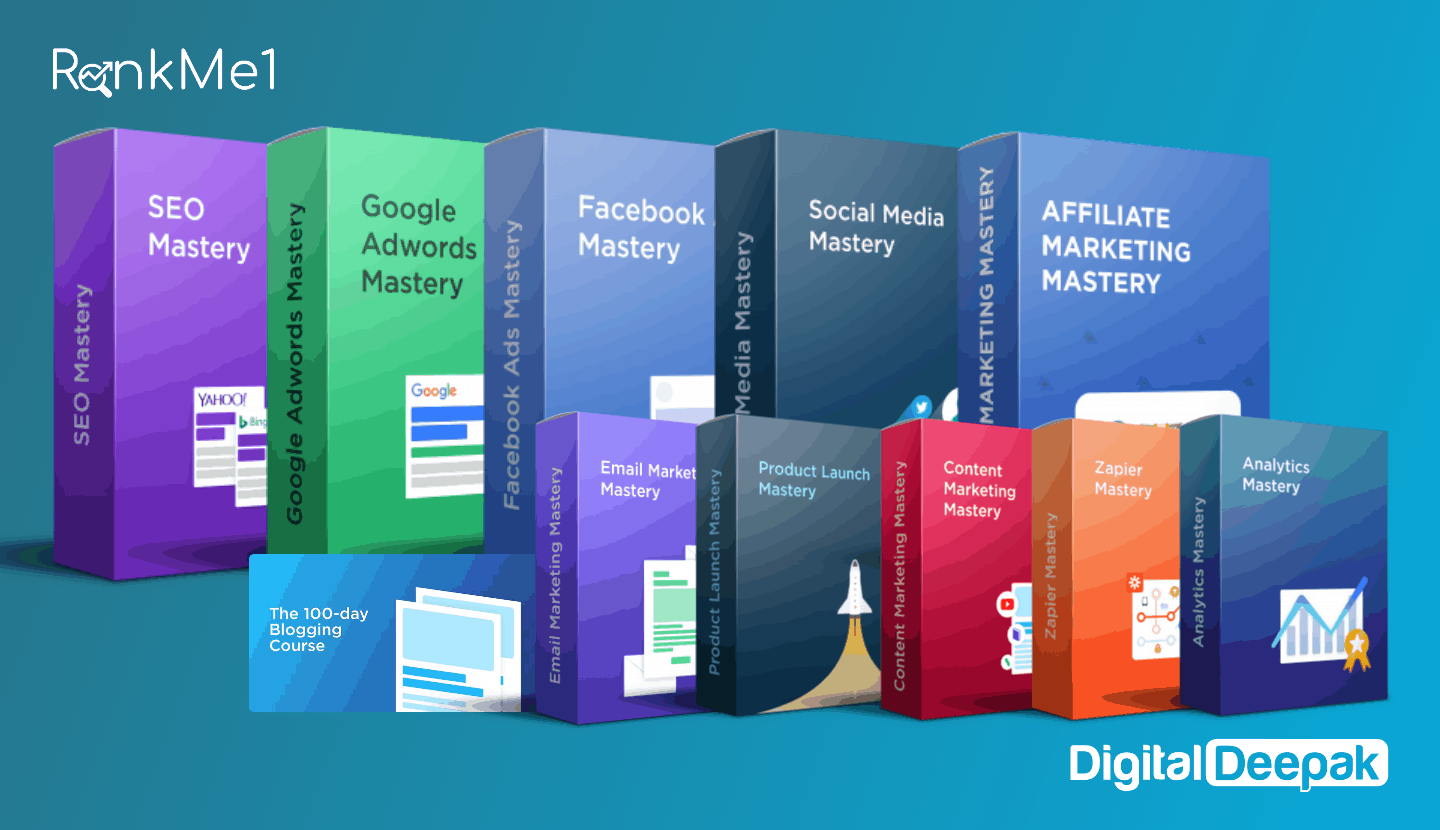 Here is a Simple Formula To Get Succeed in Digital Marketing :::
> Create your own Website & Publish Content > Get Free Traffic from Google, Thanks to Deepak's SEO Course
> Create Product > Launch your Product Properly, Thanks to Product Launch Mastery
> Design Amazing Landing Page > Generate Paid Traffic > Make Best ROI, Thanks to Google Ads Mastery
> Advertise on Facebook & Get Leads, Thanks to Facebook Ads Mastery
> Send Leads from your Website or Facebook to your Email Marketing Software via Zapier, Refer: Zapier Mastery
> Collect Leads & Build Email List & Provide Value to your Subscribers , Thanks to Email Marketing Mastery
> Get Organic Traffic from Social Media Sites, Thanks to Social Media Mastery
> Monitor your Traffic, Sales, Leads Through Google Analytics, Thanks to Analytics Mastery Course
> Create a Blog and Start Creating Valuable content for your Target Audience, Thanks to Content Marketing Mastery & 100 Day Blogging Course
The 100 Day Blogging Course also Includes Keyword Research and Competition Analysis. This Blogging Course is perfect for bloggers.
By Completing These Courses, You can…