In this Post, I will show you how to edit the footer in wordpress, Step by Step. By reading this article you will be able to remove or edit the  theme developer credits in the Footer of your WordPress. Let's Get Started !
Editing WordPress Footer with Customizer
Step 1: Login to your WordPress & Go to your homepage.
Step 2: Click on 'Customize' button.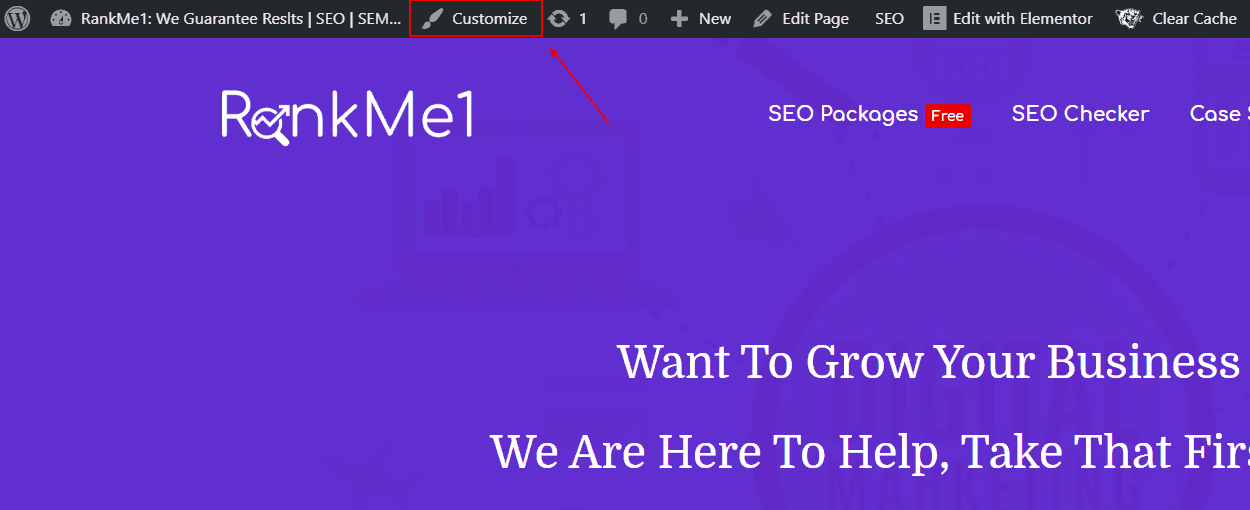 Step 3: I'm Using Astra Theme. Well developed themes like Astra or OceanWP has a dedicated area to edit the Footer in the theme Customizer, Probably your theme might have something similar, Look for it.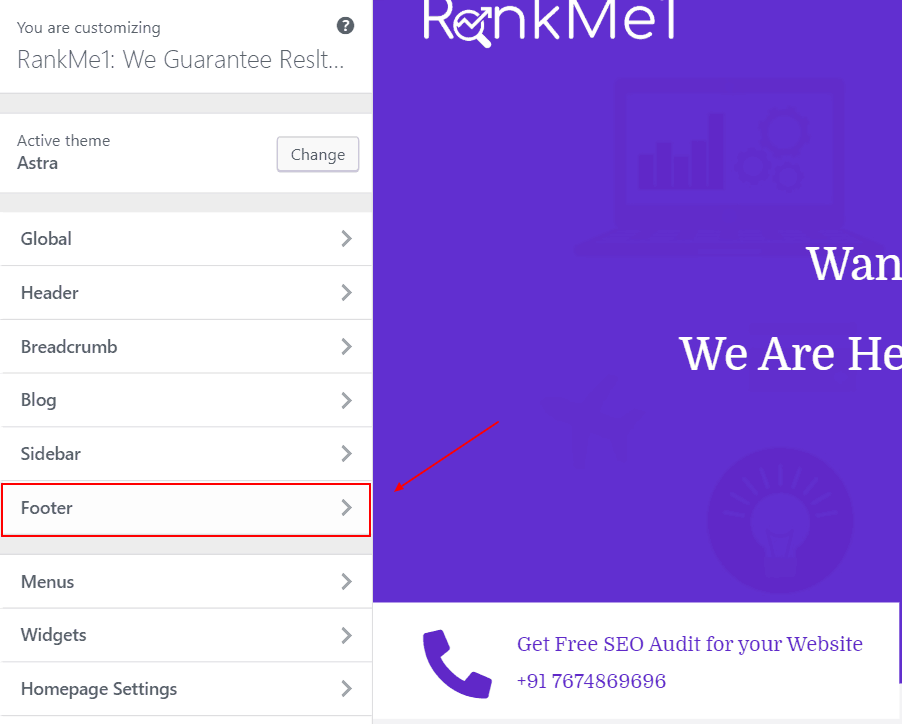 If you are Not using theme like Astra, I strongly Recommend you to Try Astra, They have Both Free and Pro verions. Free version is enough for majority of the people.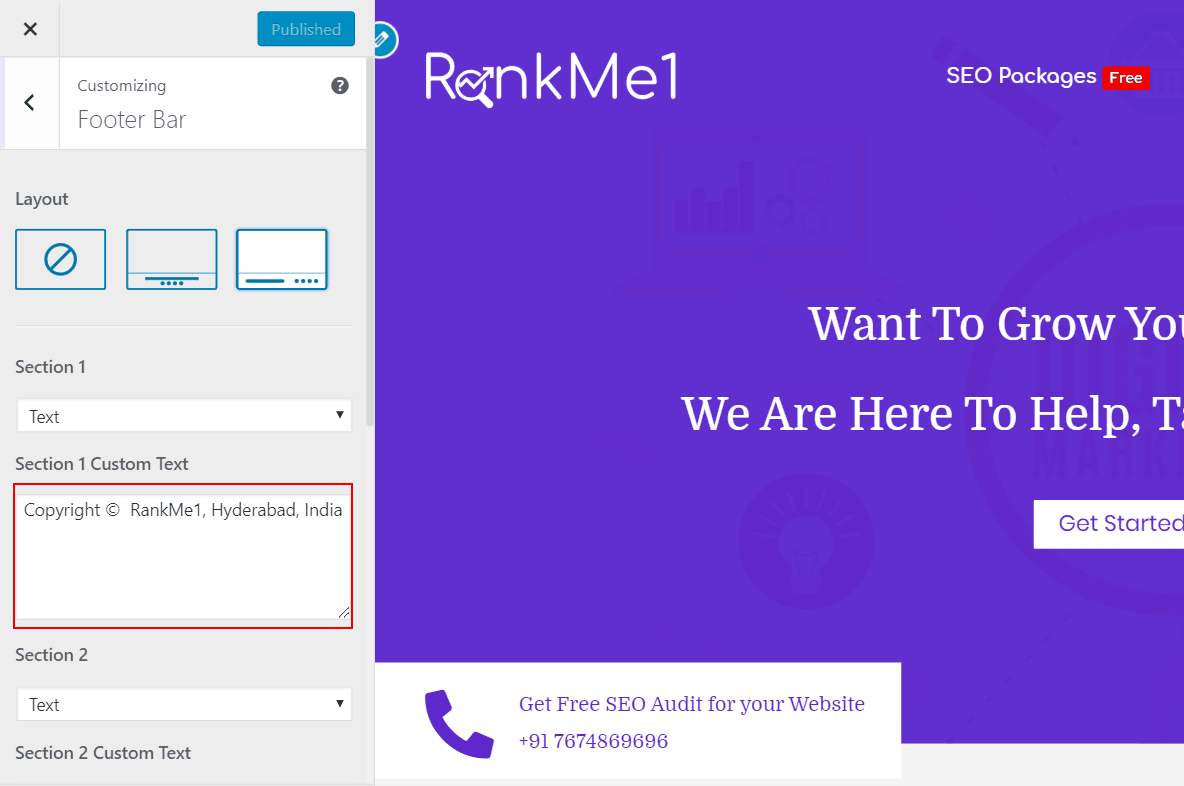 Step 4: After you made the changes, Click the 'Publish' Button. Clear cache, If you use any kind of cache plugin. Your changes will be Live.
Editing WordPress Footer with Theme Editor
Step 1: Go to your WordPress dashboard.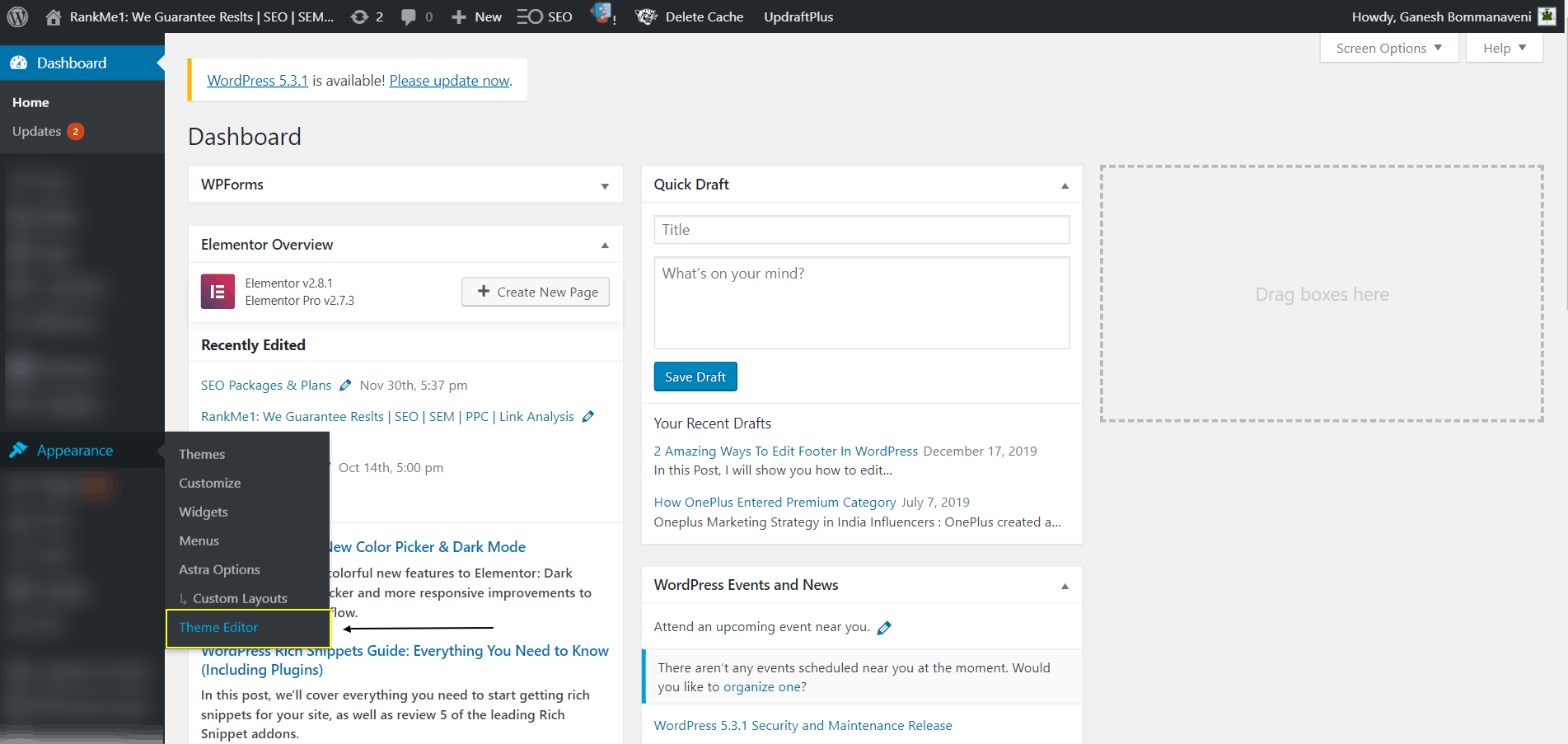 Step 2: Under Appearance, Select Theme Editor.
Step 3: After you click on footer.php , Just Find  for the Existing Footer Text  in the code , Then Edit or Replace it with your text and hit Update File . Done, Your changes will be Live !
Note: Some Theme developers will Hide the Setting in the Free versions of the Themes, Check in the theme FAQ Pages for More Info.
Any Questions ? Contact me on Ganesh@RankMe1.com