Chill Mama Youtube Videos are Stress busters to all IT, Corporate employees, Students. They Publish New Telugu Comedy sketches, Web Series Every Week, All about the Troubles that people Working in corporate Companies go Through.
We Started Working on Chill Maama YouTube Channel from May 2019, Initially we've Analyzed All the Data Available in YouTube Analytics, Followed by Keyword Research and then Started Implementing Small Changes to Titles, Descriptions , Tags & also Suggested a few changes with in Video to Improve the Audience Retention & Engagement. Slowly We Started Using YouTube Features like Cards to Improve YouTube Session Time .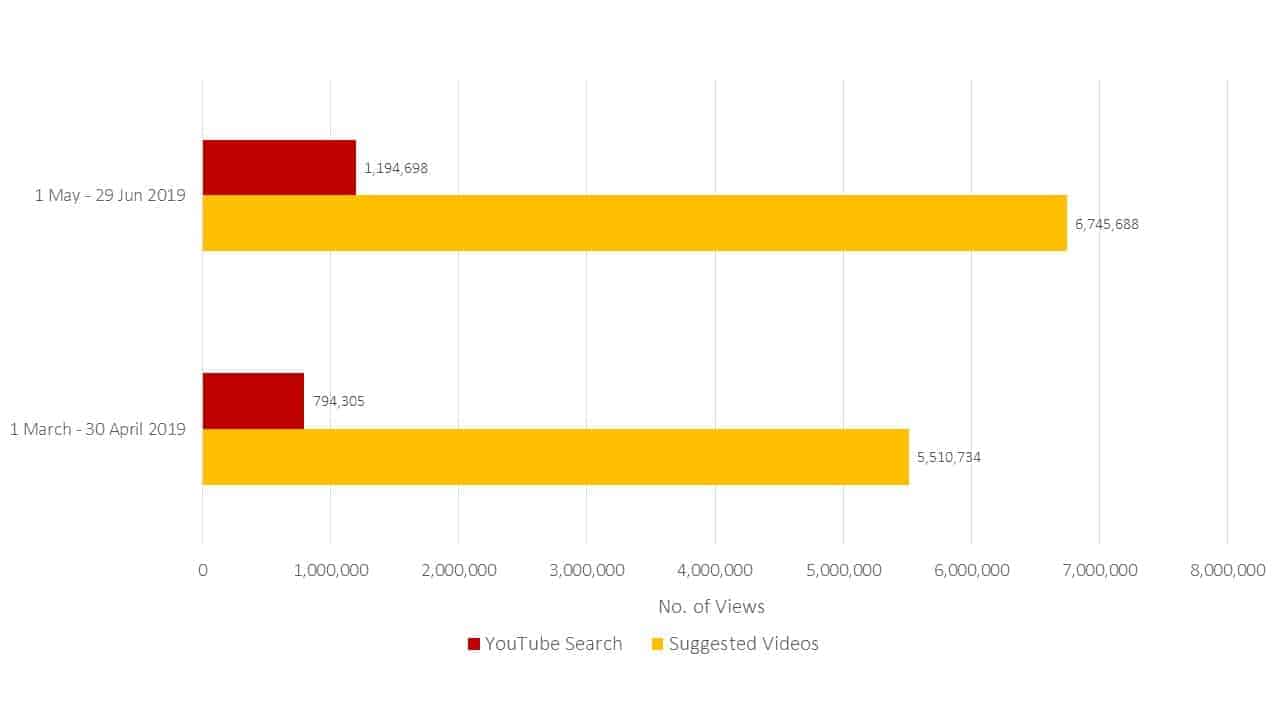 Here Our Primary Focus is on Improving No. of Views Via Youtube Suggestions & Youtube Search. After a Few Weeks We Started Seeing Positive Numbers in Analytics. The Number of Views via Youtube Suggestions & Views via Youtube Search Significantly Increased  in Just 2 Months ! ( Data from May 1 – June 29 2019 , Compared to March 1 – April 30 2019 ) .
Here is the Comparison of Data from (May 1 – June 29 2019) to  Previous Data (March 1 – April 30 2019) :-
Got 4 Lakh Additional Views via YouTube Search in 2 Months
Reveived 1 Million+ Additional Views via YouTube Suggestions in 2 Months