Capturly is a Full-Scale Online Analytics and Marketing Tool which helps you to improve the User Experience on a Website.
What can you Expect from this Article ?
By Reading This Article you will get enough Info. about Capturly. You can easily decide to Try it or Not after Reading this Review. In this post, I've covered the main features, Prices, a few use cases of the platform.
I am Ganesh Bommanaveni, The Founder of RankMe1.com, This Review is based on my Personal Experience with the Tool. I use Capturly on some of my websites and client sites.
Let's Get Started!
By Using Capturly you can..
---
Get Real Time data and Stats. like, No. of Users Online, Page load time, Sources of Traffic and Devices
Watch the Recordings of the Sessions with Exact Mouse Moments and clicks
See How the users are Clicking / Scrolling the Page
Analyse the Conversion Rates with the help of Conversion Funnel &
& Many More..
---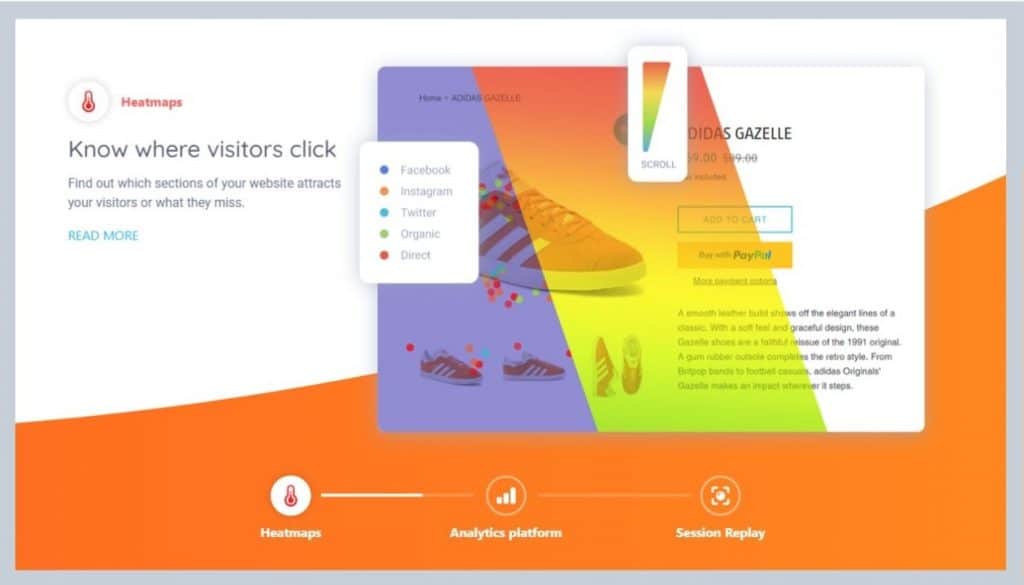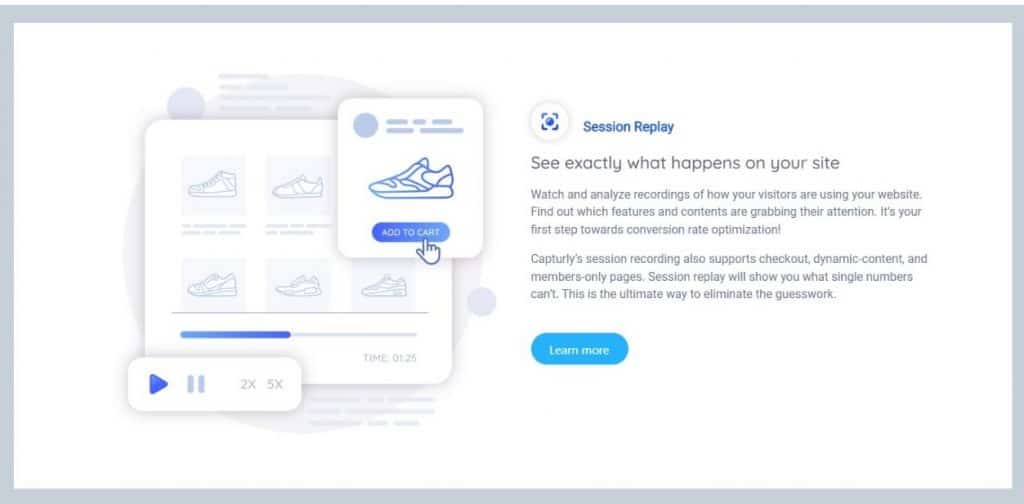 Akos Boros is the Co-Founder and COO of Capturly. The company was founded in 2016 and has been successful, They've Featured some well-known brands like Uber on their Website.
How Capturly Helps Us ?
If you are aware of Services like HotJar, CrazyEgg, Capturly is a Perfect Alternate. For Instance: when a user faces any technical issue on a website, they simply exit, Probably you will never know about the Ongoing Issue. With the Help of Capturly you can identify the bugs and take necessary actions to fix them.

With the help of the Heat Map feature, you can find where the users are clicking, how the users are scrolling the page. You can even filter the results based on the segments like: clicks from referrers, specific browsers, new VS returning users, operating system.
Analyzing Pages with High Bounce Rate or High Exit Rates
Every website has some pages with bounce rates or exit rates. By using Capturly you can find what is going wrong on the page. Once you've Identified the Issue, you can go ahead and fix the issue. Here is the Scroll Map of RankMe1.com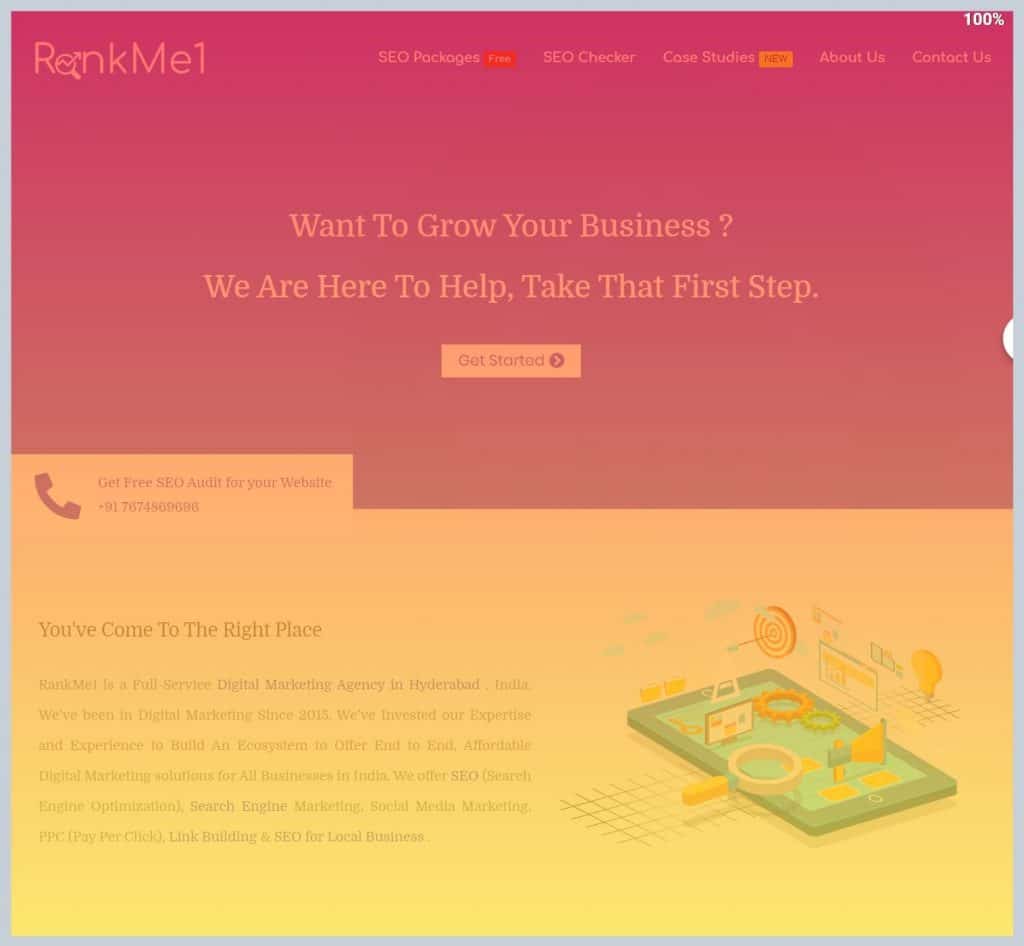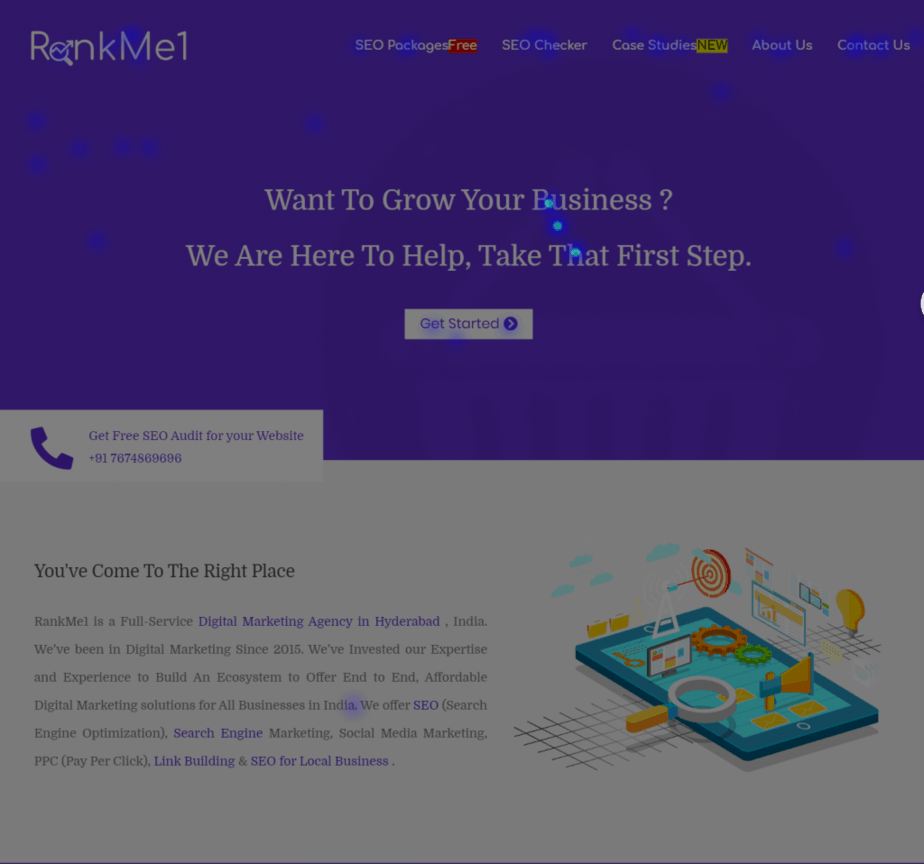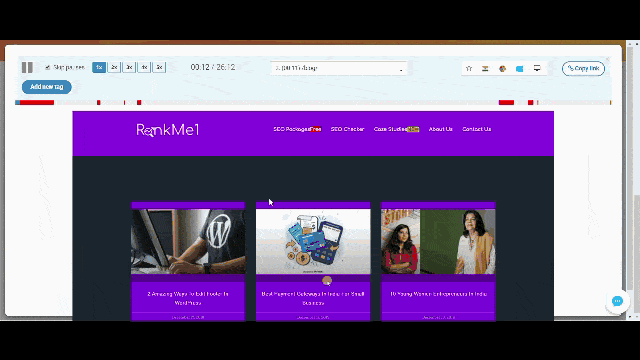 Analyzing Checkout Process
Let's Say: You are running an E-Commerce store, The checkout Process got some issues, users are reporting the issues, But, you are unable to clearly identify the issue from your end. In this case, Capturly helps you to find the issues that are faced by Users, Thanks to the Session Recording feature.
By Default, Capturly won't capture Sensitive Info. like Credit card details, Name, Emails Etc..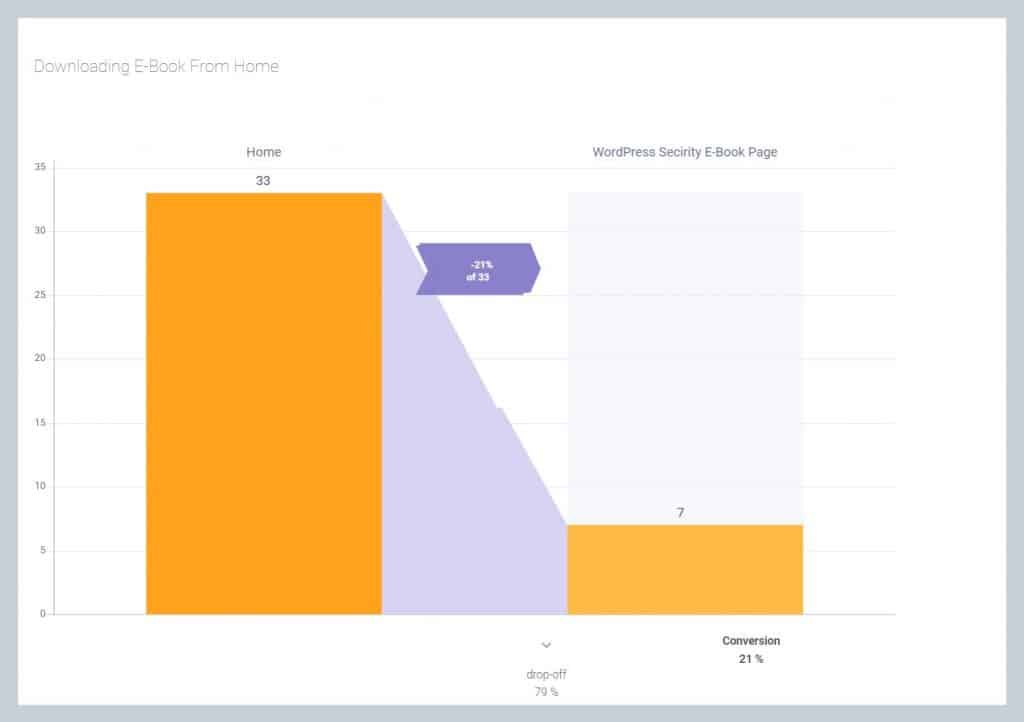 Pricing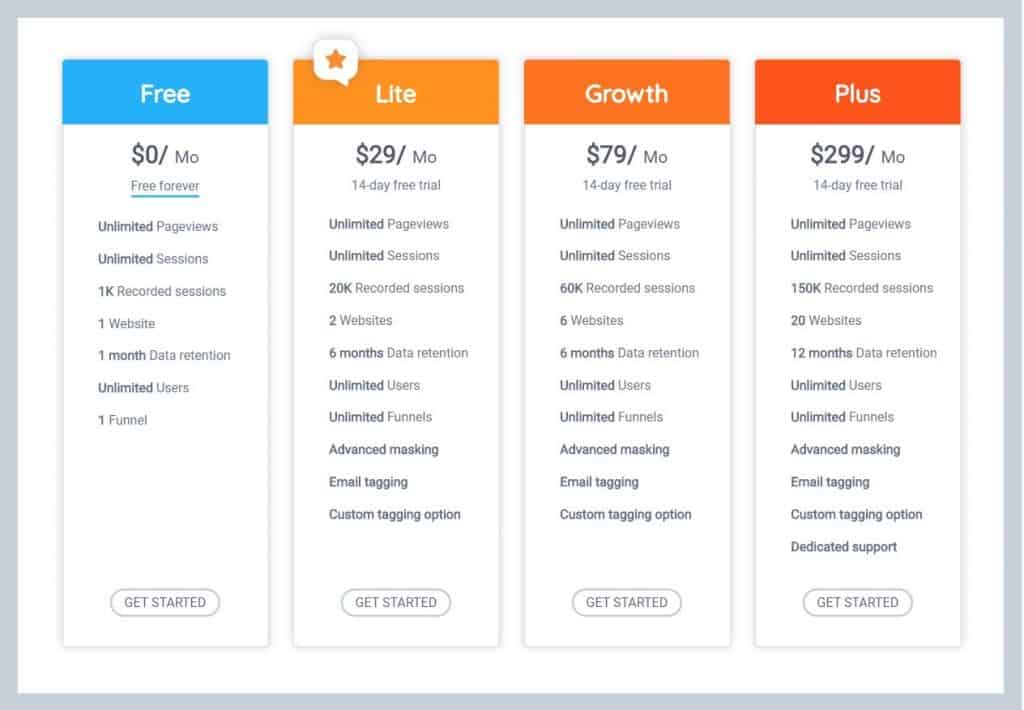 If you care about User Experience, Capturly is a Must.
Find the Problem > Fix > Accelerate your Business growth
Capturly is a lightweight tool, The Javascript Code runs asynchronously, so that, your website won't slow down. The Account activation process is simple and straight forward. They do have a Free Forever Plan and 14 Day Trial with 30 Days Money-back Guarantee on paid plans.
The Free Plan which comes with Unlimited Page views, Unlimited Sessions, 1000 Recordings which is more than enough for an Average User.
Rating: 4.5 / 5
The Bottom Line
Capturly is an amazing marketing tool, I highly recommend this tool for everyone who runs a website. With Capturly, I've found a few Bugs on my client sites. The Support is also Good, I received perfect reply's for the queries Under 24 Hours. Make use of their Free Plan, It's definitely worth a Try.
I am Sure, You'll Love It !